It's hard to walk around an area like the Fez medina without being hassled by people trying to get you into various stores or restaurants, or offering to be your tour guide. It can be a little disconcerting and can lead to harassment, pickpockets, and various scams. Morocco, in particular, requires you to be a diligent traveller, especially if travelling alone. There's no need to be fearful, just be sensible and alert. Here are some tips for staying safe on the streets of Morocco.

Don't walk alone at night in the medinas, where tourists are targeted for petty crime, travel by car or taxi.
Dress conservatively as Morocco is a Muslim country, and revealing clothing is considered inappropriate. Arms, shoulders and legs should be covered at all times in public.
Don't wear a lot of jewelry, as theft is common and this makes you more of a target
Don't carry valuables as it can be tricky to outsmart the pickpockets. This applies to your passport especially, which should be left at your hotel, in a safe if possible.
Avoid the many tiny back alleys of the medina, as they can be dangerous for tourists
Be wary of scams, especially if someone invites you into their store
Be suspicious of street tour guides, especially if they are offering tours for free
Negotiate taxi prices before you get into the vehicle, otherwise you'll find yourself forced to pay a fortune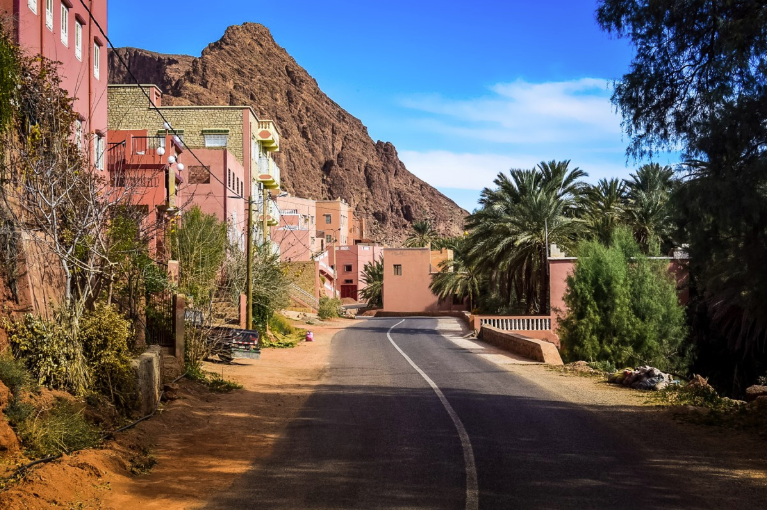 The above tips actually hold true for just about any place you visit, but the issue is particularly prevalent in Morocco. Be prepared for a significant amount of people to give you unwanted attention on the streets. Be on guard, vigilant and a little skeptical of the offers coming your way.

Morocco can be a lot to take in (in a good way) which is why you need to be a little more on guard. There is fantastic food, spices, smells, and scenery and the buildings are very colourful.

Morocco is definitely a must-see destination, don't let the above information scare you off, it's a beautiful part of the world to visit and explore!